In this Case presentation, Dr. Mina Charopeme, presented a case with images of a child with a fracture anterior tooth and the end results of his treatment.
Case: DT11
Child with Fractured Anterior Tooth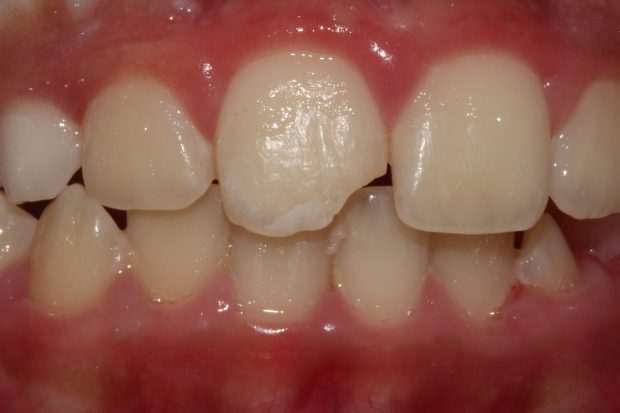 Patient is an 11 year old Male child. He has a history of a trauma at age of 9 that was restored by fractured fragment of the tooth. Later, It had another trauma after 1 year which was restored by composite.  After 6 months the composite  came out due to  eating carmel. The patient came for treatment due to an important event, which was eventually treated by composite.
---
OziDent Members Only
The rest of article is viewable only to site members,Please Register and/ or Confirm registration via EmailHere.

If you are an existing user, please login.
---