In this Arabic educational video, Dr. Yasmin Kottait (  د. ياسمين قطيط ) a Specialist Pediatric Dentist, explains how to prevent early childhood caries related to baby bottle tooth decay.
6 tips to protect from baby bottle tooth decay
The 6 tips are: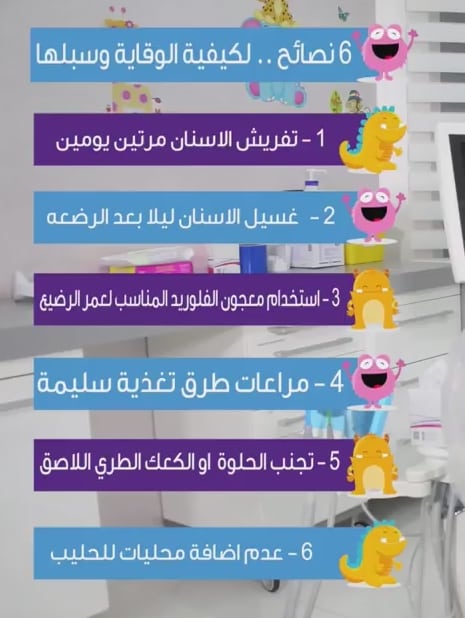 Brush regularly the teeth of the baby twice a day.
Brush the teeth after baby bottle drinking at night.
Use the proper toothpaste for the proper Age.
Healthy nutrition.
Avoid sticky and/or sweet food.
Avoid adding sweeteners to the baby milk.