In this short article, we give a brief description of a simple type of amalgam failure, simple in understanding it yet really serious issues as a amalgam failure which will always require revaluation and replacement as a the only treatment.
Dislodgment of Restorations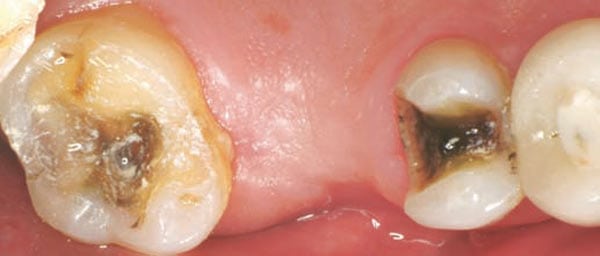 Causes
Inadequacy of the retention mechanism.
Fracture of the restoration.
Fracture of the tooth.
Recurrent caries.
[space height="10″] Clinical picture
Totally dislodged restoration.
It may show rocking.
[space height="10″] Treatment
Evaluation of the retention.
Followed by replacing the restoration.
---
OziDent Members Only
The rest of article is viewable only to site members,Please Register and/ or Confirm registration via EmailHere.

If you are an existing user, please login.
---