In this article we give some of the prominent examples for the best free online continuing education course for dentist to renew their dental licences in the UAE!
---

UAE Dentists: Free online Continuing Education Courses
In our article titled: UAE Dentists: CPD, CME and CE, we explained that dentists are required a specific number of credit hours from continuing educational courses to renew the dental licences, those requirements change depending on the type of UAE lisence you have ( HAAD, DHA, MOH, DHCA) but generally speaking a maximum of 50% of those credit hour requirements can be from online continuing education course.
Personally speaking the top three free online continuing educational courses for dentists are
The Top 3 Free online CE course:
VivaLearning.
Colgate oral health network for proffesional education and development.
Dental care by Crest and Oral B.
---
Viva Learning
Owned and managed by Viva Learning LLC, Viva Learning™ is an industry-wide dental continuing education platform that delivers free CE accredited content through the convenience of the Internet. Webinars are prepared and presented by today's most respected clinicians, speakers and dental educators.
Viva Learning™ is committed to providing free online access to high quality, clinically relevant presentations (interactive and on-demand), with the goal of helping dental professionals improve the way they practice dentistry. Viva Learning™ is supported by corporations, organizations and other entities that are interested in and dedicated to high quality, continuing dental education.
Viva webinars: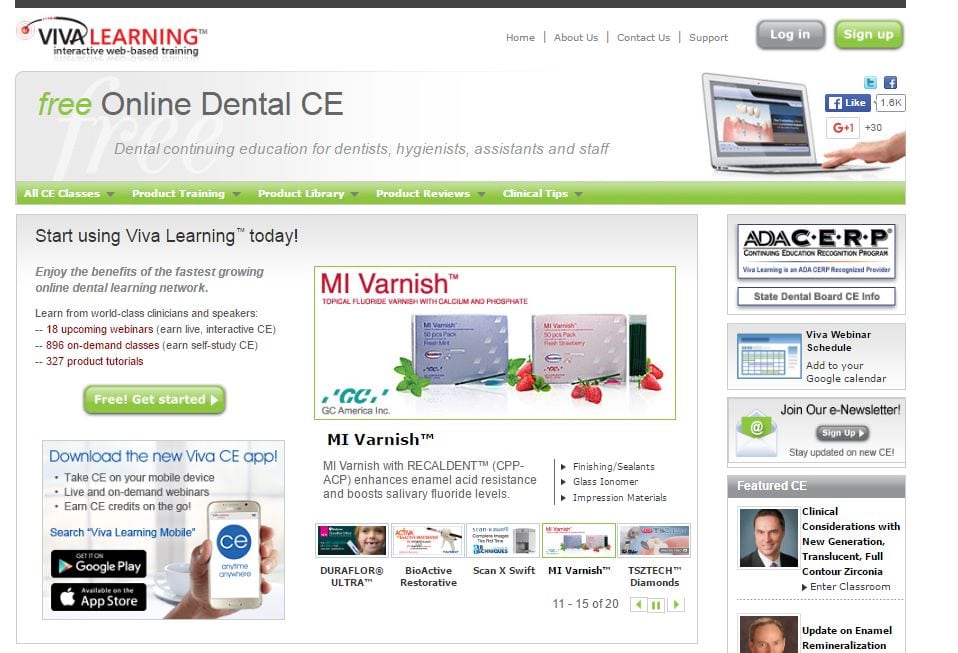 Stay current on new clinical techniques, products and technologies, and best practices
Earn interactive and self-study CE credits
Presented by respected clinicians and dental educators
Viva CE Pass:
Sign up for your first webinar and get your free CE Pass
CE Pass gives you unlimited, free access to all Viva content
Sign up for our Free e-Newsletter:
Be the first to hear about upcoming free live CE webinars
Link directly from the newsletter to reserve your online seats
Learn about new CE opportunities that specifically meet your interests
Easy to unsubscribe
---
Colgate's Oral Health Network
In general, the ADA CERP and AGD PACE CE credits offered through ColgateOralHealthNetwork.com are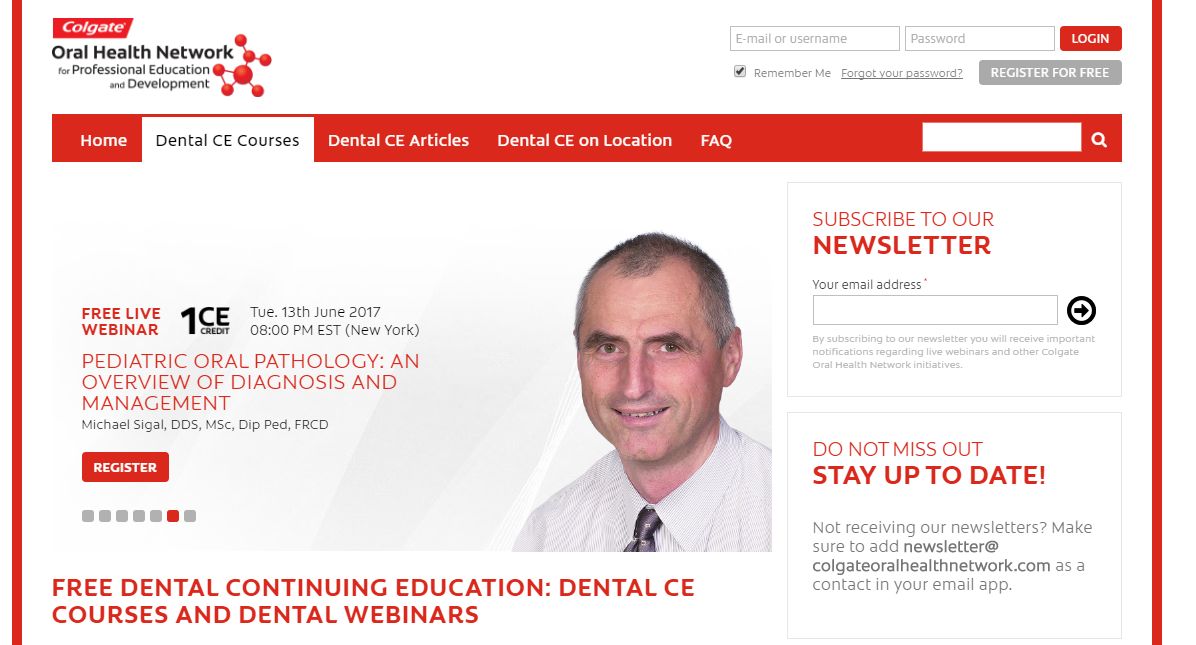 approved by local Dental Boards. However, CE requirements may change at any time. Therefore, all dental professionals are encouraged to check with their state dental board to confirm the exact CE credits hours required for their particular license renewal and the total number of credit hours allowed through home study.
Sponsored by Colgate
---
Dental Care
Dentalcare.com covers all of your professional dental education needs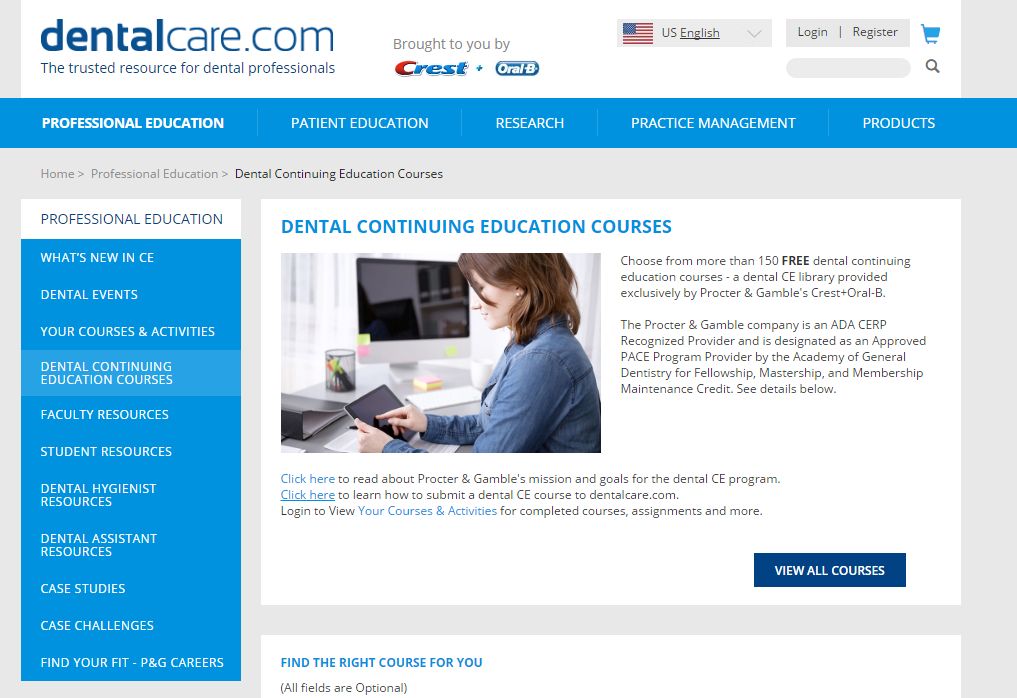 Developed by leading experts, our free dental education materials are designed to help you develop and stay up-to-date with the latest oral health topics and gain valuable Continuing Education (CE) Credits.
Sponsored by Crest and Oral B.
---
---
OziDent Members Only
The rest of article is viewable only to site members,Please Register and/ or Confirm registration via EmailHere.

If you are an existing user, please login.
---